Revised opening hours for October 2020 due to local COVID-19 restrictions
Waterbeds at George Street Shop will only be manned on Fridays and Saturdays throughout the month of October 2020.
Should you need to visit at any other time during October, visits will be by appointment only. 01633211448. (please leave a message and we will get back to you as soon as possible).

We hope that (with Newport in lockdown) this will be only for October.

We will still be taking orders and carrying out service and fitting work (COVID permitting) during this time.

Please stay safe and well.

Terry (and all at Waterbeds at George Street)
Find us inside George Street Furnishers
We have our own
FREE

large carpark directly outside the store

Explore the interactive map above by holding and dragging it with the left mouse button. You can use your mouse wheel to zoom in and out for more detail.

If you would like directions, click the "G" logo on the map and click "Get Directions" This will bring up Google maps where you can type in your postcode and get detailed instructions on how to find our showroom.

For more information, please feel free to give us a call on 01633 211448.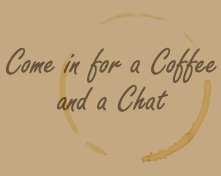 Usual Opening Hours

Monday: 9:00am - 4:30pm
Tuesday: 9:00am - 4:30pm
Wednesday: CLOSED
Thursday: 9:00am - 4:30pm
Friday: 9:00am - 4:30pm
Saturday: 9:00am - 4:30pm
Sunday: by prior appointment only

We can also stay open until 8:00pm
(Monday and Thursday by special request only)